WELCOME TO THE HYBRID ANIMALS WIKI
---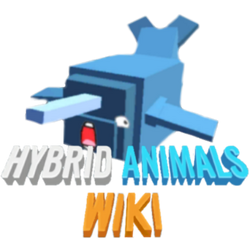 Welcome to the Hybrid Animals Wiki, the official wiki for the game Hybrid Animals! We aim to provide information and an extensive catalogue on everything found in the game, and more! Anyone can contribute!
This wiki is still a work in progress and is far from being complete, as there is much that we need to add to it, and with the new updates bringing more features into the game, it's hard to keep this place up to date... So how about helping us out? Add to it and share your knowledge!
The Wiki currently has 261 articles, 557 files, and has been edited 5,194 times! Spawned in on the 8th of February, 2018.